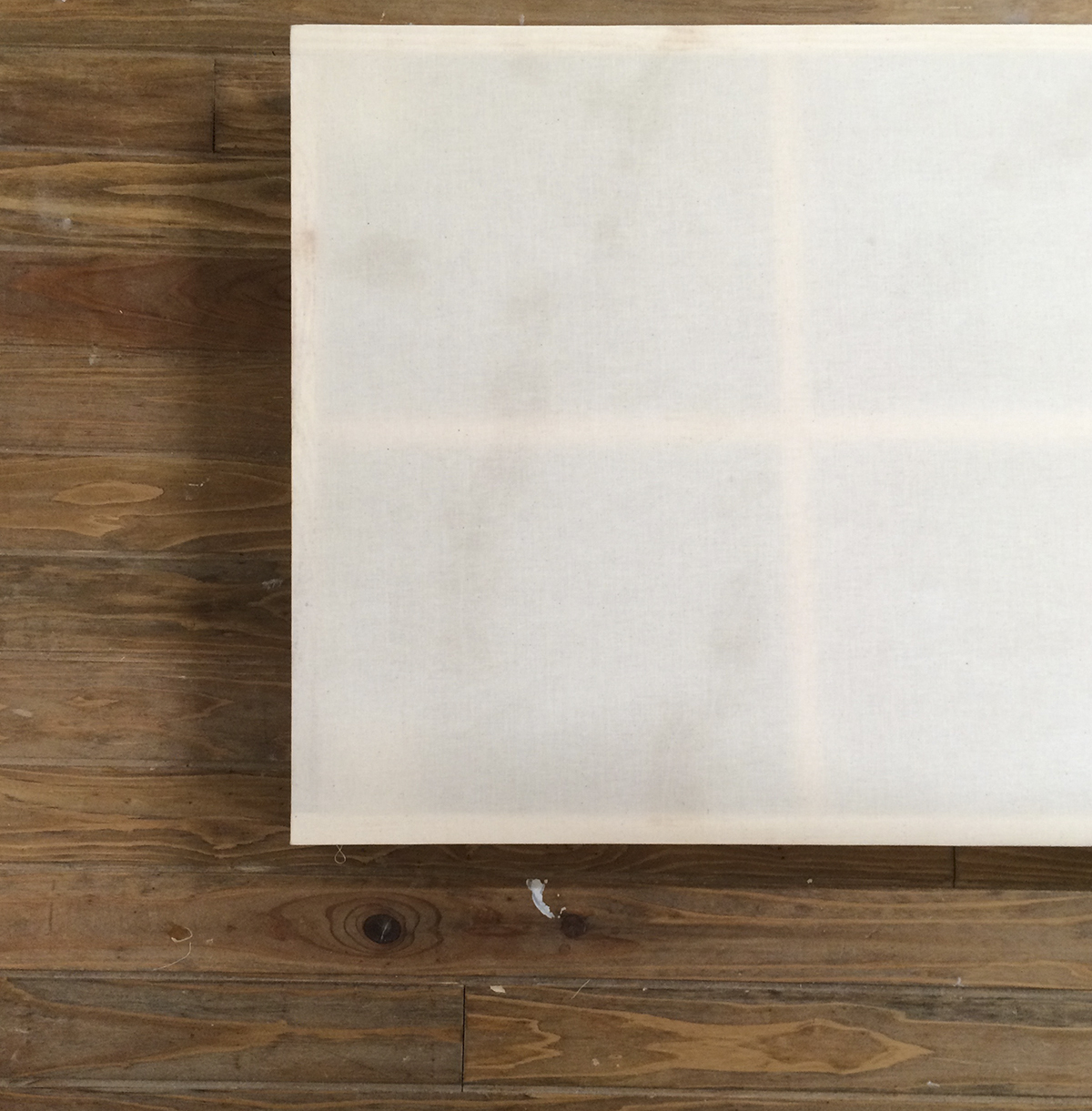 絵の基底材に課題を持っていて、木枠を自作できないか、しばらく前から検討中。前に海外の作家の作品の裏を見たとき、角材で作られていて興味を持った(それまで木枠を作るという発想がなかった…)。海外では一般的なんだろうか(いや、日本でも..?)。
既製の木枠は高いのと、F何号という規定サイズの範囲から選ぶことが好きではない。インスタントで便利な時もあるけど。そのため、ほとんど自作のパネルを使用している。
遅かったとは思いつつ、小さいサイズでまず試し、次にこの80cm位のスケールで。もちろん描いて、板の抵抗感が無いと絵が駄目になるようだったら問題外になる。
軽量化して取り回しをよくすること、作るのが面倒くさすぎないこと。取り回しが楽ということは大事だと思う。紙をめくるように軽く描きたい。
I'm interested in how painters prepare the base of painting, particularly wooden frames. When I met some international artist and saw the back of their paintings, I found the frames to be made by themselves. In Japan, I think painters may usually buy the readymade ones. I started to make it, this is a trial piece in 80 x 65 cm.