アートと社会の関わりについては、きりきりするような事態に気が滅入ります。
8/24より開催の「中之条ビエンナーレ2019」に参加します。
ビエンナーレに先立ち、参加作家数名を紹介する「中之条ビエンナーレ2019 プレビュー展」へも参加させていただきます。8/6から西武渋谷店にてスタート(始まってからのご案内ですみません…)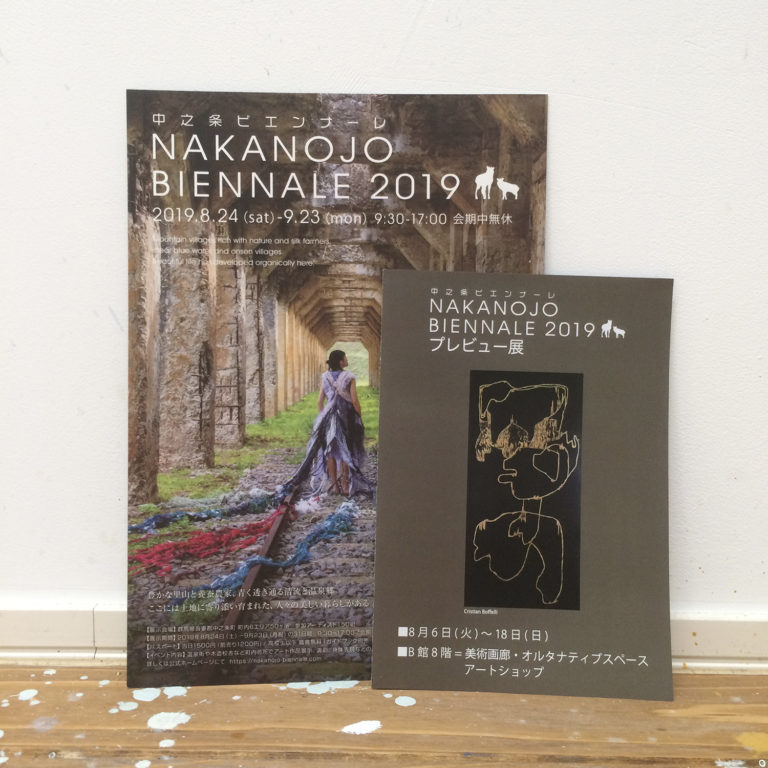 /////////////////////
中之条ビエンナーレ2019 プレビュー展
会期:2019年8月6日(火)~8月18日(日)
会場:西武渋谷店B館8階 美術画廊・オルタナティブスペース・アートショップ
時間:10:00-21:00 *日・祝休日は20:00まで
出展作家:Cristian Boffelli/東城信之介/古橋香/吉田明恵/渡邊智子/TETTA
企画協力:rin art association
https://www.sogo-seibu.jp/shibuya/topics/page/190717nakanojyo.html
新作をビエンナーレに向けて制作していたため、近作中心の展示となりますが、
ぜひご高覧ください。どうぞよろしくお願いいたします。
またビエンナーレについては、追ってご案内いたします。
.
.
.
I'm glad to showing my recent artworks in "Nakanojo Biennale 2019 Preview Exhibition," just started yesterday at Seibu Shibuya Art Gallery in Tokyo.
The main Exhibition "Nakanojo Biennale 2019" will start on August 24 in Nakanojo town, which is very beautiful village rich with nature in Gunma Prefecture. If you have a chance, please visit there.
/////////////////////
Nakanojo Biennale 2019 Preview Exhibition
Dates: Aug. 6 through 18, 2019
Venues: Seibu Shibuya B Bldg. Art Gallery, Alternative Space and Art Shop
Hours: 10:00-21:00 *On Sundays and Holidays 10:00-20:00